Great Starter Programs
Essential Nutrition
Good – The Mini Starter
Vita Lea Multi Vitamin and Mineral – 120tabs
2 month supply
Energizing Soy – one month supply
---
Better
Vitalizer – a combination of 10 bottles of nutrients – multi-vitamins and minerals; Omega 3's;
antioxidants & vitamin E; Extra B & C; Probiotics or Life Plan strips – Multivitamins and minerals;
extra Omega 3'; Vivix anti-aging cellular repair and rebuilding. For more information go here
Energizing Soy – 15 grams of protein daily or
Life Plan Shake – a meal in a shake, including vitamins, minerals, pre and probiotics and more
---
Create Lifelong Vitality, Heart Protection, Immune Strength Plus
Men's – Heart, Prostate, Immune, Energy, Joints, Muscles, Digestive Health and more
Women's – Bones, Breast, Heart, Immune, Energy, Reproductive, Digestion, Hair,
Skin & Nails Health and More
Gold – Healthy Aging, Heart, Bone & Joint, Immune,
Brain, Vision, Digestive Health, Energy and More
This single daily strip is backed by 55 years of science &
is clinically proven to create a foundation for a longer, healthier life.
Take the 30 day challenge to see if you feel better AND
join our consumer "club" for FREE plus receive a 15% savings.
---
Clean Up Your Act
---
5 Day Detox
Alfalfa
Herblax
180 Energizing Tea
Liver DTX
180 Snack Bars
plus
Detoxing foods & water
Includes coaching, as needed
---
Fresh Start Cleansing Program
One month program with food lists, recipes,
coaching and supplements
Go here for a complete introduction
Use the password "fresh start"
---
Other Programs
---
Power Up – Sports Nutrition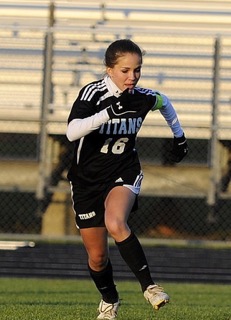 Vita Lea Multi-vitamin/mineral
Performance Sports Drink
Physique Recovery Drink
Nutriferon
This program is used by Olympic athletes, who always have to perform at their best. Their stories…

---
Joint Health & Inflammation
Add to the Essential program:
Joint Health Complex
OmegaGuard
Pain Relief Complex, as needed
This program helps rebuild cartilage and neutralize inflammation
---
Immune Boosting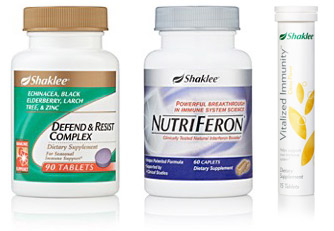 Prevention:
Vita C
Nutriferon
Vita D3
Sleep – 7 to 8 hours for adults
Keep your system strong before you get hit with viruses and flus.
When you get sick:
Add:
Vitalized Immunity
Immune Formula I
Defend and Resist
For other ideas and my own program, contact me
---
Pounds Down and Out
180 Turnaround Program
Life Plan Maintenance
Detox Program
Determine whether you have a
yeast problem or a thyroid condition
Ask for an assessment
---
De-stressing
B-Complex
Osteomatrix
(Calcium, magnesium & other nutrients)
Stress Relief Complex
Meditation
Breathing exercises
Gratitude list
Sleep (7-8 hours)
---
Women's Health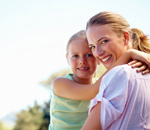 Essential Nutrition plus
Omegaguard
Menstrual Challenges:
Irritability –B-Complex
Cramps – Osteomatrix
Peri-menopause
Menopause Balancing Complex
GLA
Vita E Complex
B-Complex
---
Children's Health
Incredivites – Chewable Multi
Mighty Smart – Omega 3's
Protein Smoothie:
Meal Shakes or
Energizing Soy
Get Clean Household Products
---
Cellular Anti-Aging
Vivix
Add to an Essential Nutrition Program
Advanced Anti-Aging Nutritional Skin Care
Enfuselle
---
Go Green
Get Clean Household Kit
Cleaning Set Up:
Basic H2
Bottle Setup
Extra Instructions
---
Other Cleaners:
Scour Off
Basic G (Germicide, Disinfectant)
Germ Off Wipes
Basic H2 Wipes
---
Laundry:
Fresh Laundry (liquid or powder)
Nature Bright (bleach substitute)
Nature Bright Container
Soft Fabric Liquid or Sheets
Dishes:
Dish Wash – Hand or Dishwasher
Hand Wash