Speaking with the Sassy Sage
Bringing you Presentations & Workshops
The Ladder of Health, Unstress for Success, Healthy Weight Loss, Family Health Plans,  Women's Health, Rock and Roll at Any Age and Self Care for Caregivers
Download Joan Lubar's Speaking Sheet
Joan Lubar is a former CPA and Contract Servicing Analyst, has been on the wellness business for over 39 years, helping others, like herself, take responsibility for their lives and their health.
She started her own health and wellness business after using alternative methods to regain her own health and has done health presentations and consulting ever since. She has worked with well-known nutritionists, physicians and other health care professionals to expand her nutrition and health knowledge, and has earned certifications in nutrition and wellness education. She has also studied with a spiritual teacher for over 35 years and shares her knowledge as part of helping others see beyond this physical realm.
Joan's journey in the world of complementary wellness care and taking responsibility for her own health took her from being 40, tired, falling asleep at work and gaining weight to 40 years later being a vibrant, energetic and fun filled senior. Life always takes its twists and turns. For Joan, there have been many twists that brought her to the balanced, forward looking woman that she is today. Helping her husband, who had Parkinson's, has also led her to learning about care giving plus enhanced her knowledge of improving the health and slowing the progression for people with these types of diseases.
Joan has a passion for helping others recognize their value, especially seniors who are often treated like they are "over the hill," and in her workshops she emphasizes individual responsibility for one's health plus gives solutions to make each day a vibrant, joyful one.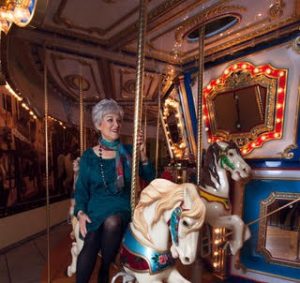 "It has been my pleasure to hear Joan Lubar speak on a number of occasions. I have known Joan for 30 years. I would recommend her for any speaking engagement. Joan does not take speaking to groups lightly. She makes sure she has researched the facts and is knowledgeable of the topic in any of her speaking engagements. For me the best part is her personality. Joan can make people relax and laugh. People always go home saying how much they have learned and will remember because of the way she presents the topic."
~ Donna Shuster Titus
Joan Lubar
Email: joan@joanlubar.com
Phone: (503) 698-9493