What do you want to improve in your life?
• Manage stress through the holidays
• Look and feel younger longer
• Release the "brain trash" that keeps you stuck in the past
Choose, with intention, how your life looks from this day forward!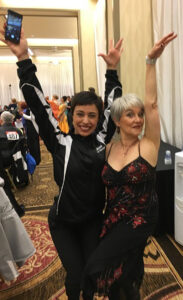 Join me for a FREE online session:
Learn actionable tools to ensure a joyful holiday and to prepare for a healthy and successful 2023.
I'll also introduce my new healthy living program, Rock & Roll at Any Age, a life-changing 3-month program beginning January.
This program will explore techniques to improve and enhance your mind, body and spiritual life. For example:
Understand true success
Gain a life of vitality and energy
Create a joyful life you love
And so much more!
We get to choose how our life looks from this day forward.
Reserve your seat today!