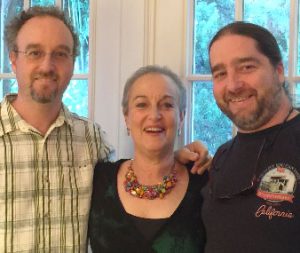 When I was 40, I was tired, falling asleep at work and gaining weight. My life had been filled with everything from divorce to helping my ADHD son to concerns with my health to an unsatisfying job/career. I didn't want to live this way!
For me I was beginning to feel some aches and pains. Have you had stresses in your life that affected your health and well-being?
For most of us, life comes with challenges and those challenges, even emotional ones, become part of our health story. "For every emotional action, there is a physical reaction" – do you blush when you are embarrassed? Imagine what major stress can create!!
I have read that often within 2 years of a major stress, not to mention continual stress, a person, if not rebuilding and repairing their body, can end up with a major health challenge. I said this at a nutrition presentation to cancer survivors and 2 women gasped – both had gotten cancer within 2 years of their husband's dying.
Why not create a healthy body and mind BEFORE "life happens"? Meet each day with energy and vitality through some simple steps, starting with a Healthy Attitude and a Healthy Body!
---
2 Major Components of Great Health
A Healthy Attitude
Have you ever observed what you are thinking day in and day out? Are you one of those who constantly berates yourself when things don't go right or id you make a mistake?
What about those around you? Do they feed and support your best self or do they constantly have a negative attitude toward you, their life, the world, in general?
My article, 3 Must Do's for Healthy Living, has a list of ways to build a healthy, positive attitude toward yourself and your life. You can do this if you are ready to "upgrade" your thinking.
A Healthy Body
Our bodies are made up of trillions of cells and the only thing that builds and creates healthy cells – nutrients. Our foods today are often filled with chemicals, pesticides, insecticides and more plus with some of the farming methods, we can't even be sure whether all of the nutrients are in the foods we eat.
Do you fill your body with foods that may taste good but don't "feed" your body? We are a nation that is overfed and undernourished, but you don't have to accept that.
We can be more than that! Come back for the Fundamentals of Great Health
---
Fundamentals of Great Health
Do some simple, easy and gentle cleansing – I went on a "5 Day Detox" program[link to page with this program] and had 3 amazing results – 1) I lost my cravings for junk foods, sugary cookies and treats – I could still eat some but I could also walk away. 2) Those sweets and junk food weren't as appealing – what a surprise that was!! 3) My body's normal weight was reset lower – even if I ate poorly one day, I could get back to my new set point within a day. It was easy to lose and easy to eat healthy. NOTE: I am over 40! The ads will say how hard it is to lose – I disagree – get your body in balance and you can do it!!
Once you begin to eat better foods, your body craves the changes – it wants the healthier choices. We all know to choose fresh fruits and veggies plus minimize the meats and simple carbs but do you need help in how to do this? Go here for some simple ideas and recipes.
Add high quality supplements to your daily regimen. Call these a "guaranteed supply of essential nutrients in a convenient form". The products you choose are extremely important for the results you need. Go here for my recommendations and why.
Foundational supplements – a multi-vitamin/mineral combination that has the basic necessities and a complete protein for breakfast to set your day.
If you need to lose weight, a more comprehensive program and support will make all the difference for you. Go here to learn more.
What is right for YOU?
Do you have special needs? I offer targeted solutions.
I offer a free 15 minute consultation plus a nutritional assessment. If you are interested, fill out this form, including your email, and I will contact you.
Want to see some "Starter Ideas"? Check these out.